Products
Resin Chiavari Chairs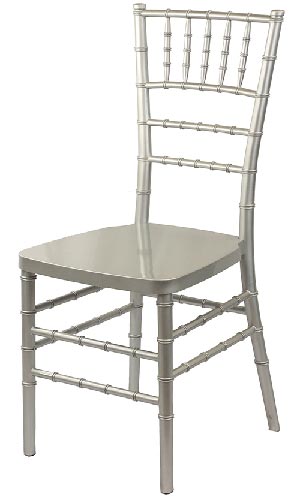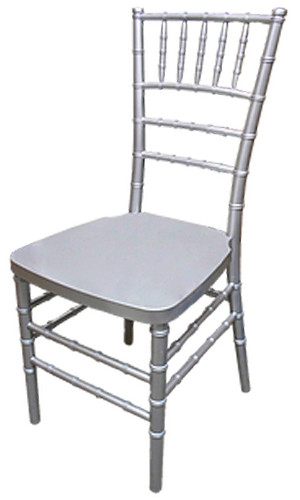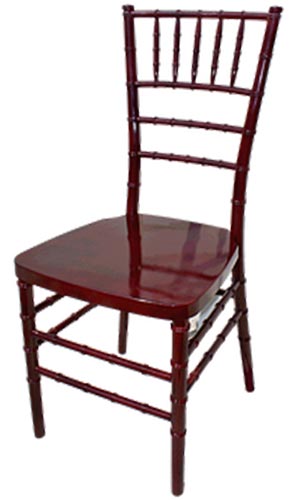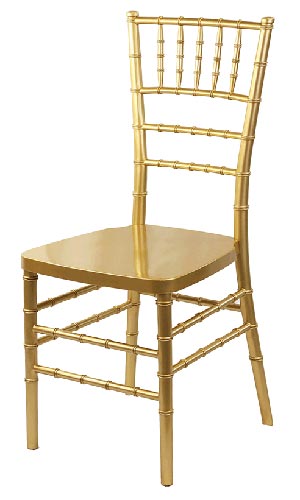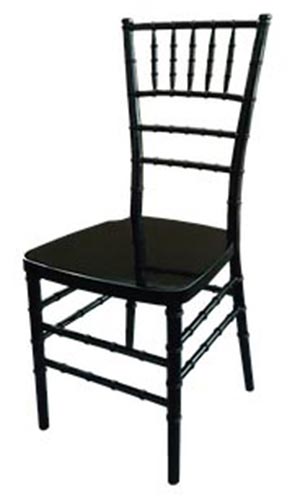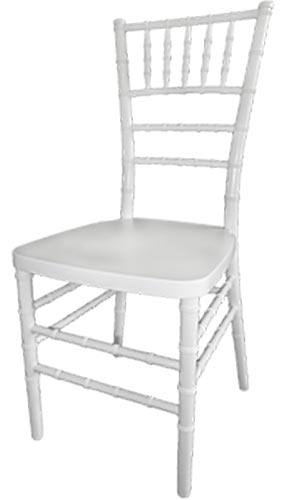 PREMIUM RESIN CHIAVARI CHAIRS
The entire frame is one molded piece (legs, back, and crossbars).
STEEL CORE!
Our Resin Chiavari Chairs have a single piece frame. No nuts or bolts to worry about.You will never need to tighten the legs again.
Chairs are shipped ready to use. No additional assembly fees.
Made of high grade K-resin (Polycarbonate).
UV treated to prevent fading. Great to use for indoor or outdoor events
Stackable design makes it great for transporting.
Non-stick and anti-static finish.
Container quantities are available.
Can be sold with or without chair cushions.
Cushions available in your choice of white, ivory and black
Unassembled Chiavari Chairs sometimes in stock. Check for availability.
COLORS: Silver - Pewter - Gold - Mahogany - White - Black
WE RECOMMEND PROTECTING YOUR CHIAVARI CHAIRS WITH CHAIR COVERS
Keep your chairs from getting scratched during transport and storage
Keep them clean
Chairs easily stack on each other.
Fit both wood and resin Chiavari chairs.
---
---
Recommended Item!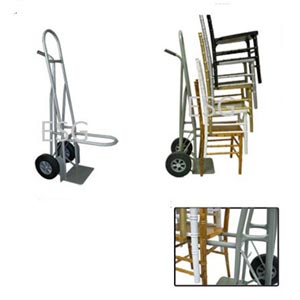 These commercial dollies are great for moving any stack of banquet or Chiavari chairs.
---
‹ Back