Products
Our clear chairs are made from poly-carbonate. A material that will not crack under pressure. this material is one of the composites used to make domes for fighter jets.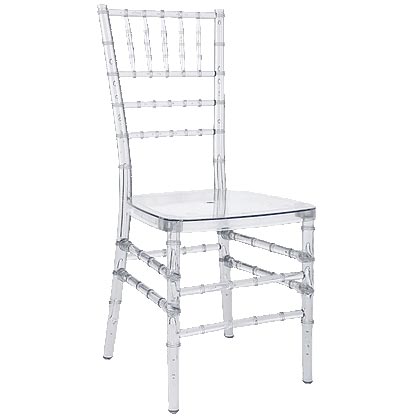 CLEAR CHIAVARI CHAIRS
Widely used and recognized as a classic just like its wood and resin counterparts. This Clear Chair is a timeless classic.
Accessories:
This chair stacks just like a regular Chiavari Chair. Fits Chiavari chair cushions, covers and you can also use Chiavari chair dolly.
Chair Specifications:
Chair weight 13 lbs.

Chair size: 36"H x 16"L x 16"W

Stacks up 12 high (safely)
Shipping details:
Maximum pieces per pallet 48
---
CHIAVARI CHAIR SIZES
Clear: 40-99
Clear: 100- 149
Clear: 150 - 200
Resin: 40-99
Resin: 100- 149
Resin: 150 - 200
Wood: 40-99
Wood: 100- 149
Wood: 150 - 200
250 or more: Call 951-310-1805 for special pricing
---
Recommended Item!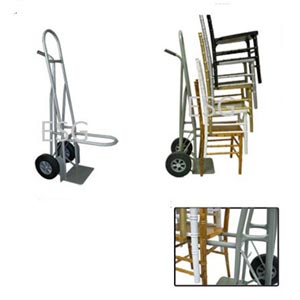 These commercial dollies are great for moving any stack of banquet or Chiavari chairs.